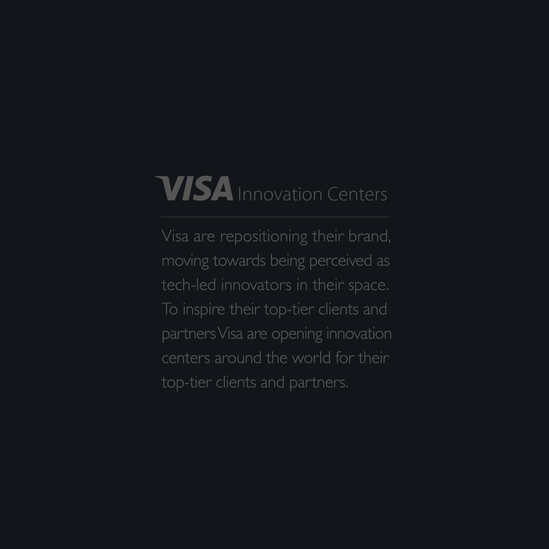 Innovation starts right on the welcome screen to the Visa mobile web app. This data visualization of transactions between the cities that have an innovation center was designed in collaboration with Havoc and Jam3.
The app allows visitors to discover the most innovative companies, hotels, restaurants and bars in the area that showcase payment innovation.Designed in collaboration with Havoc.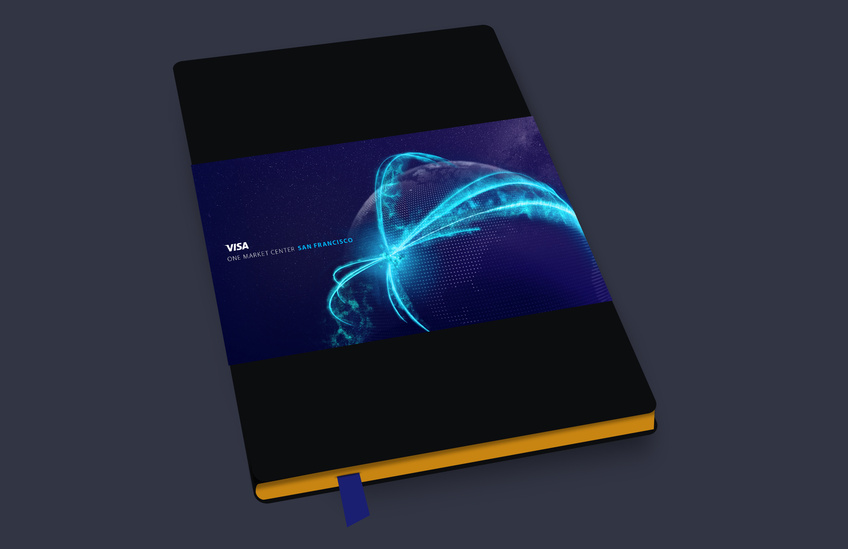 A unique Moleskin was designed for the 'Welcome' pack. Designer: Janis Chan.
Inside, informative visualizations illustrate how far the most talked about tech companies are from One Market, Visa's Innovation Center in San Francisco.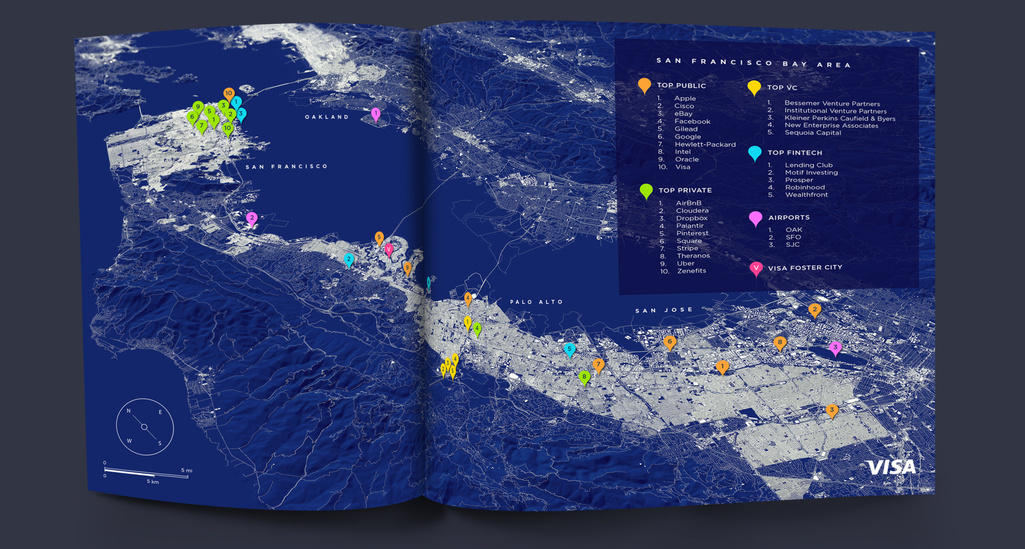 This was paired with a stunning 3D rendered map by Luis Dilger highlighting the locations of top tech and fintech companies and VCs.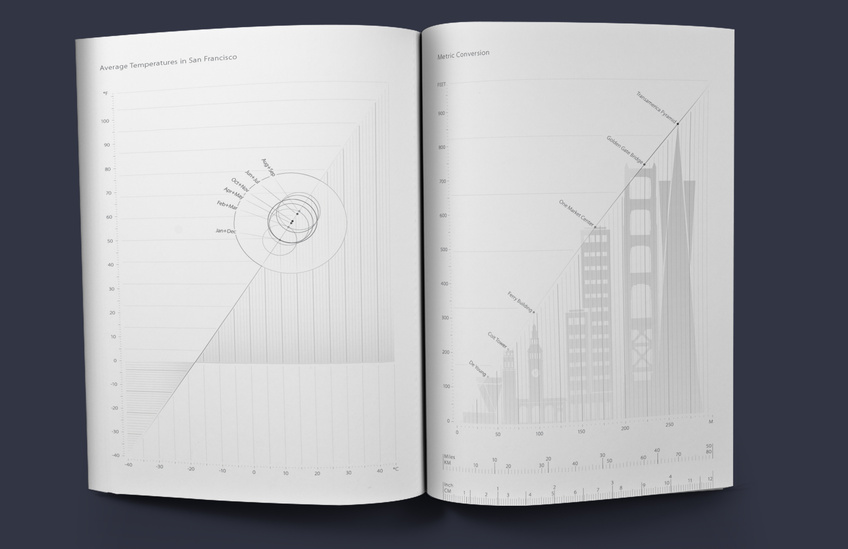 Average temperatures and a metric conversion graph with some San Francisco landmarks.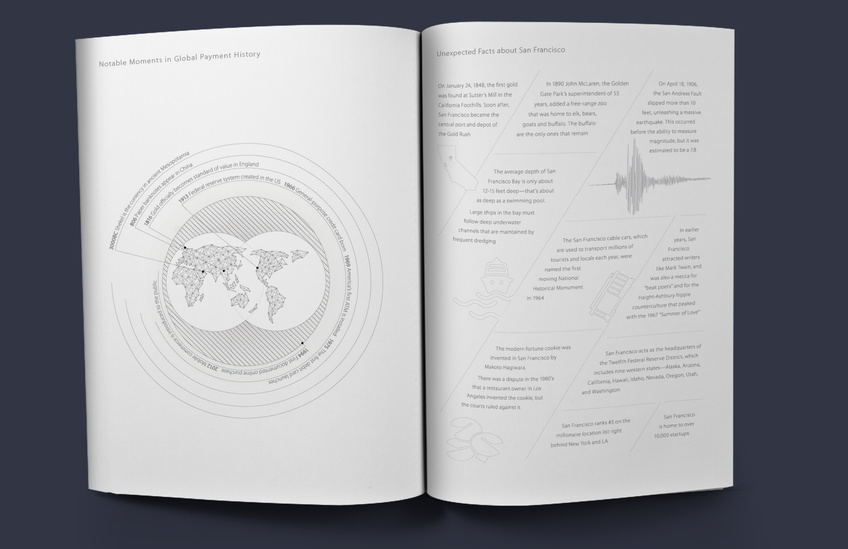 Notable moments in global payment history and unexpected factoids about San Francisco.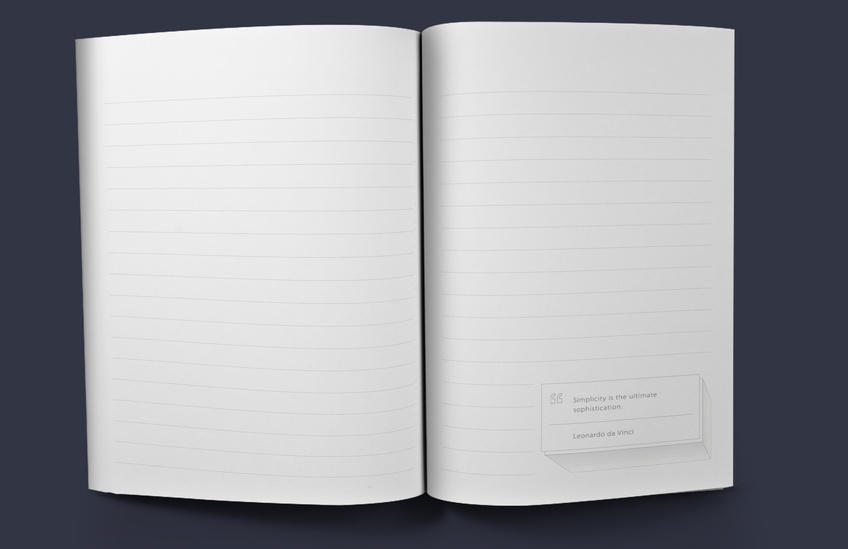 Blank work pages included inspirational quotes.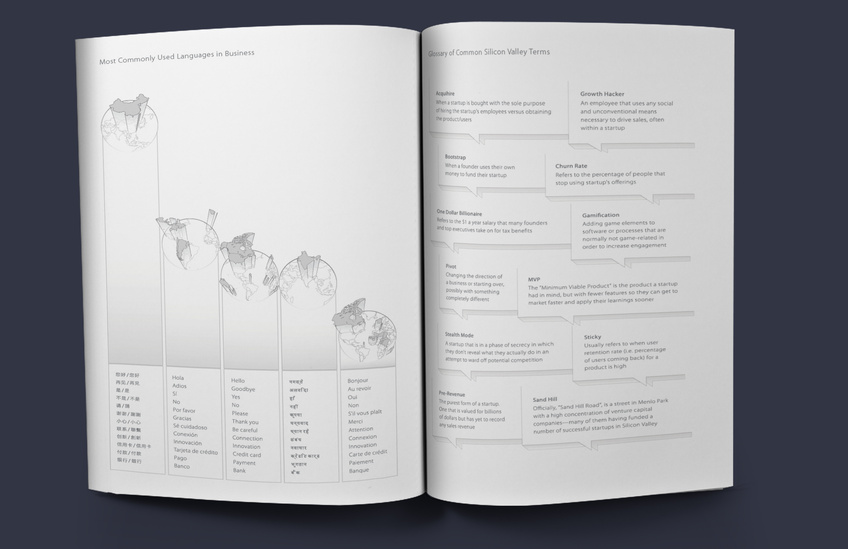 Some of the most commonly used business language and glossary of common Silicon Valley terms.
The data visualizations were also used in One Market as posters.