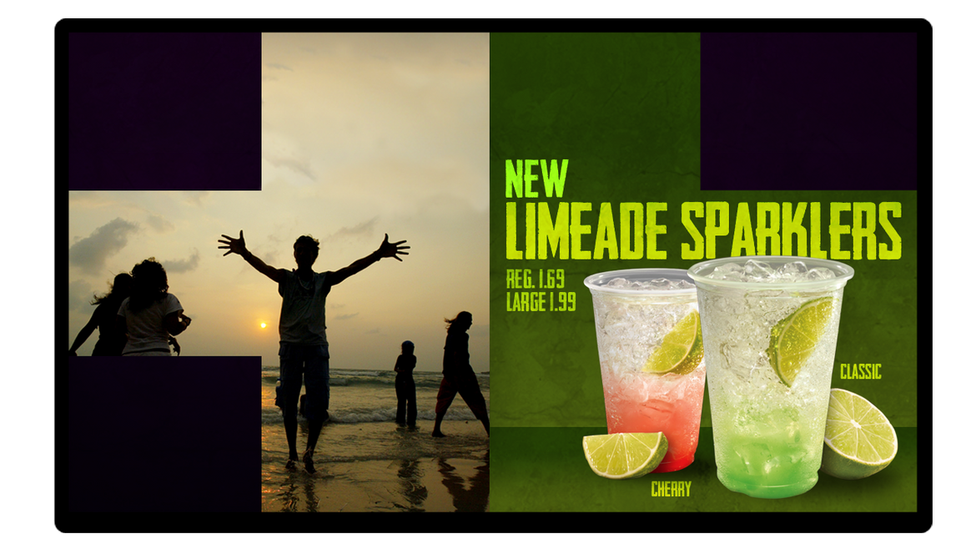 Interactive menu boards come alive with music, video content and everything Taco Bell has to offer.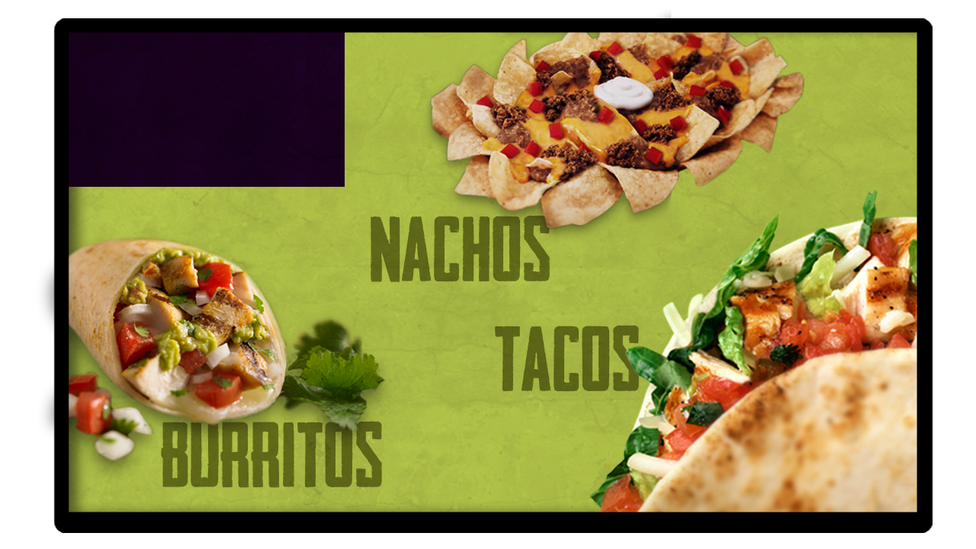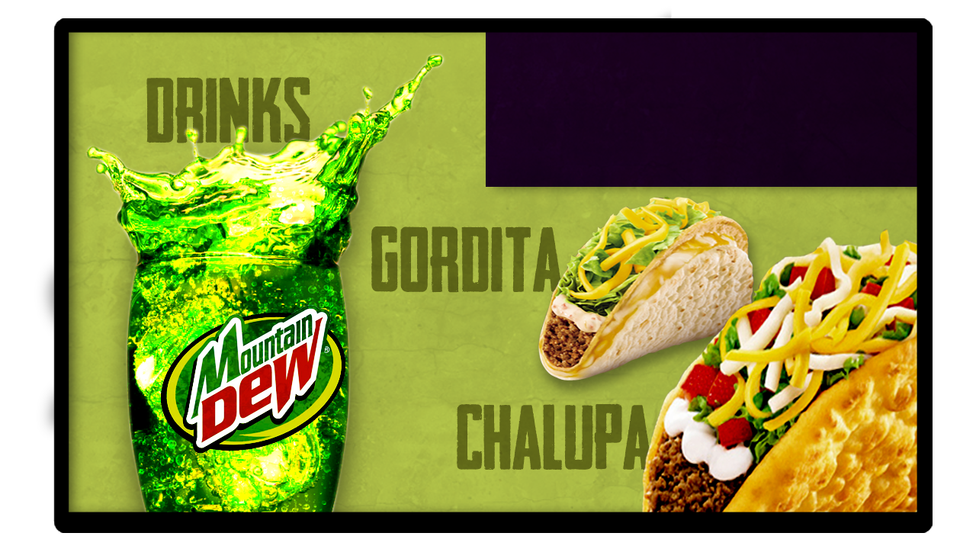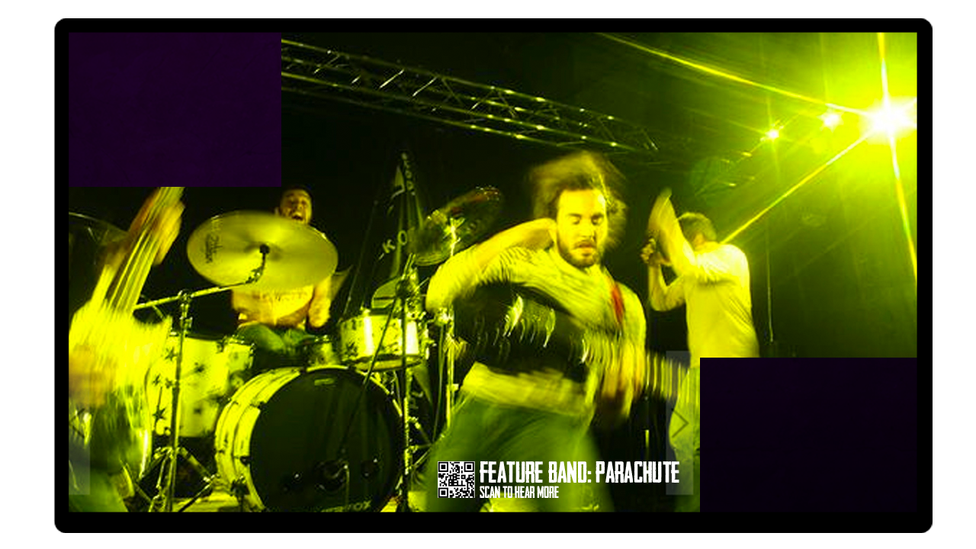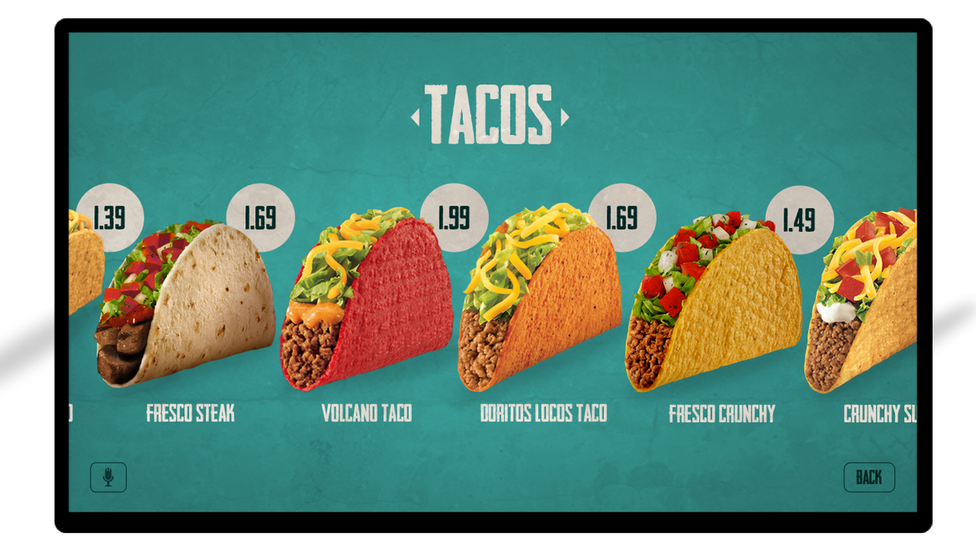 Using voice recognition the customer simply has to say what they want.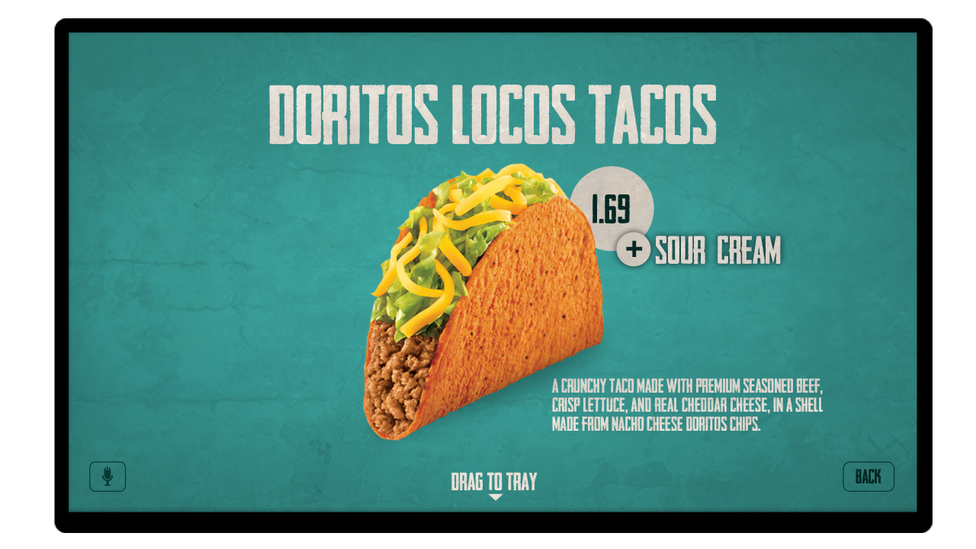 Then using Leap motion control the customer can 'drag' their order onto the virtual tray on the counter top tablets.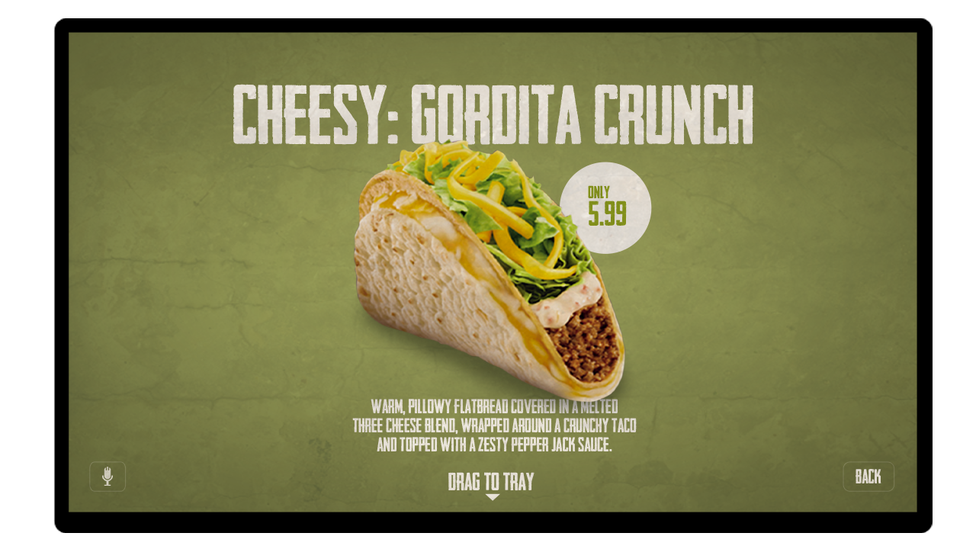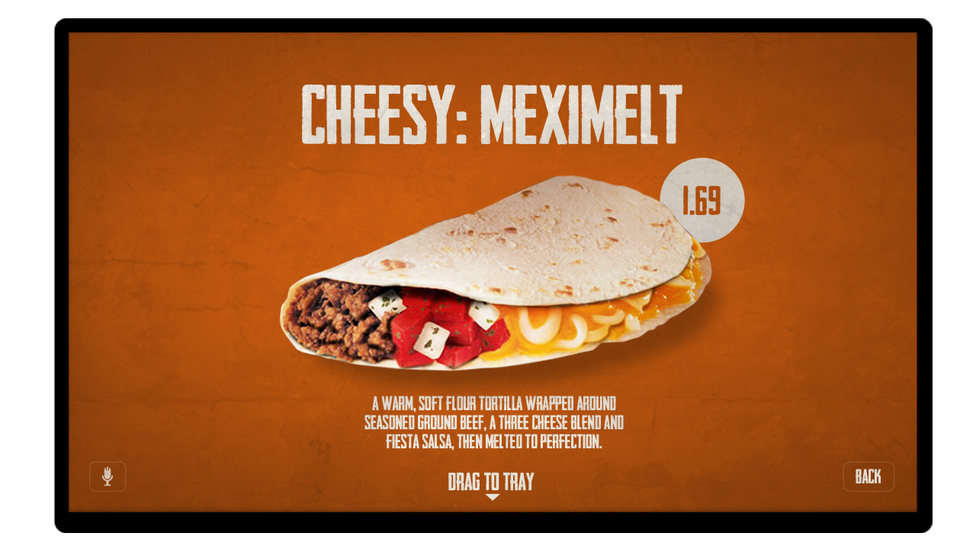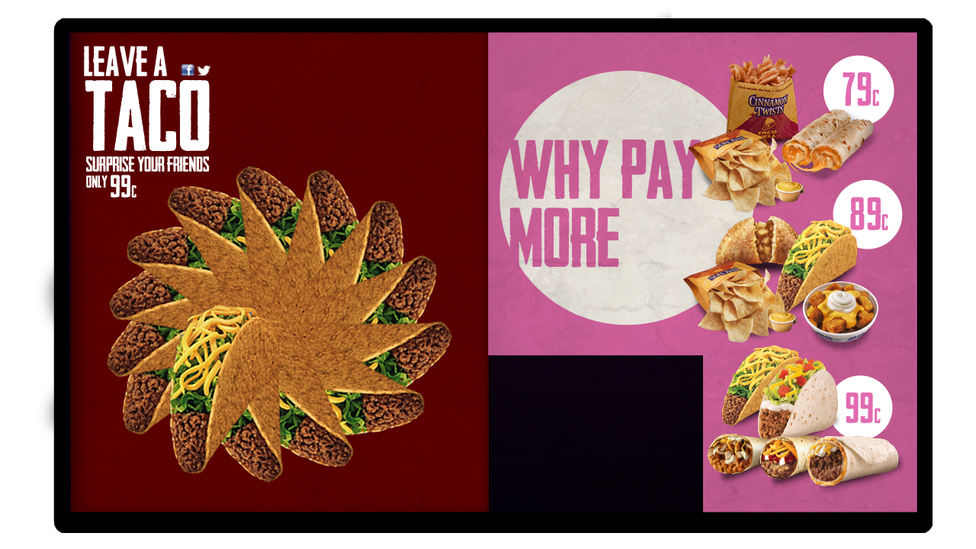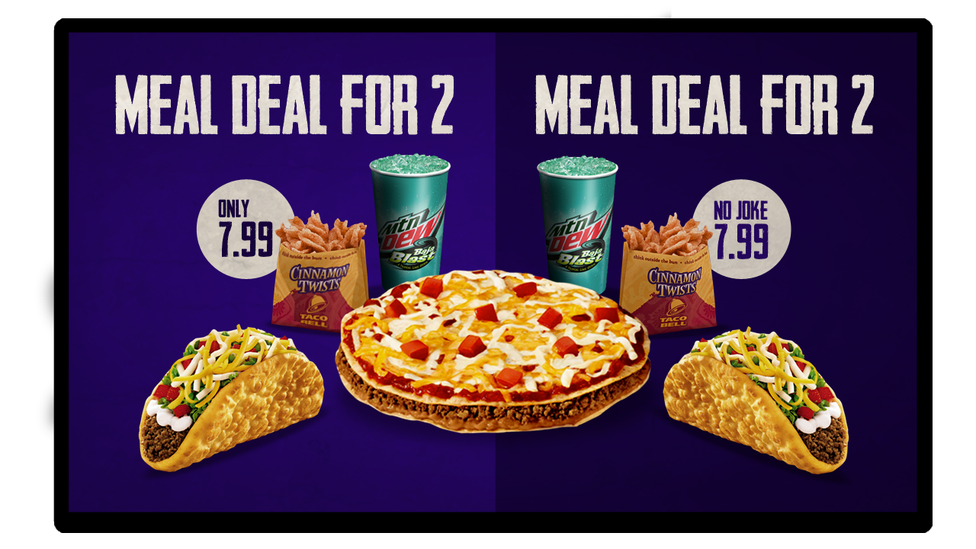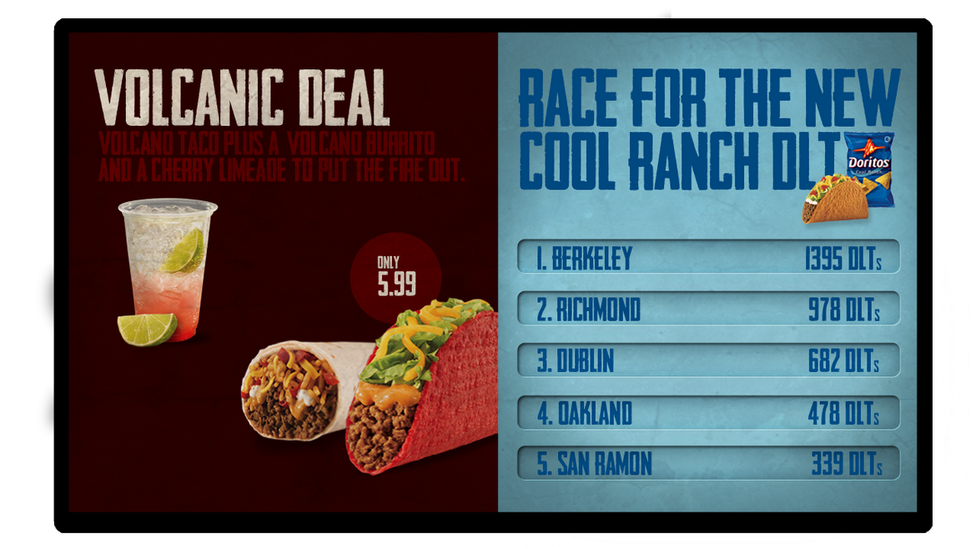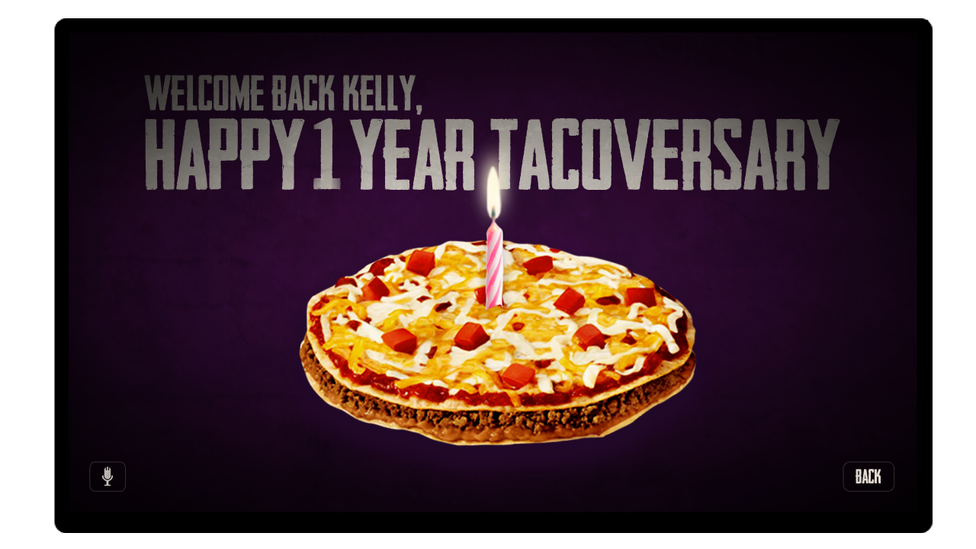 Loyal customers are rewarded with a Tacoversary.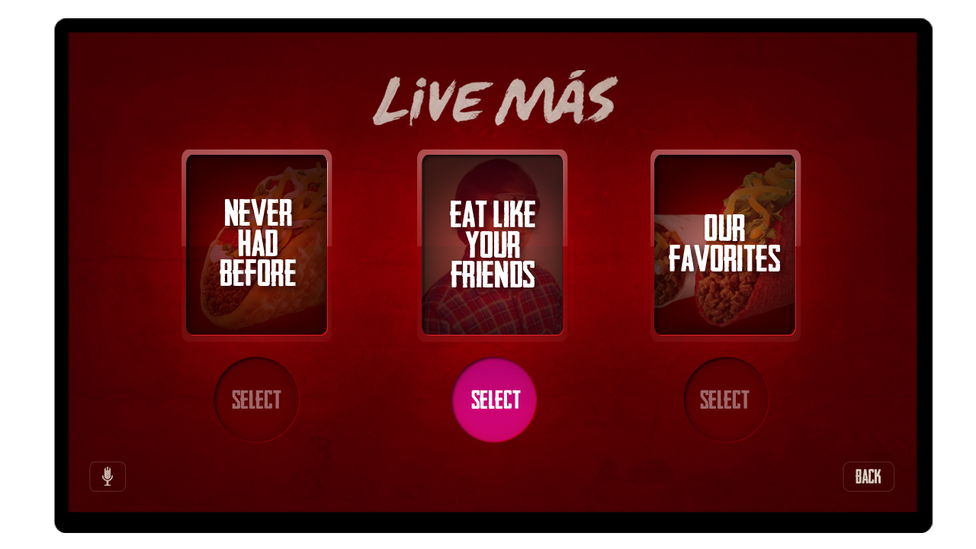 Not sure what to order? Live for the moment, Live Mas.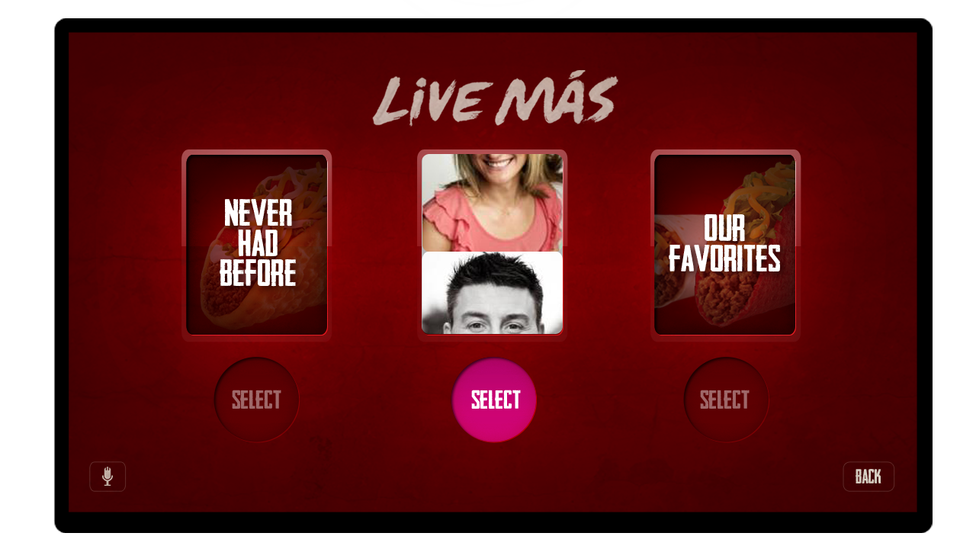 Order Live Mas and the decision is taken out of the customers hands and into your friends.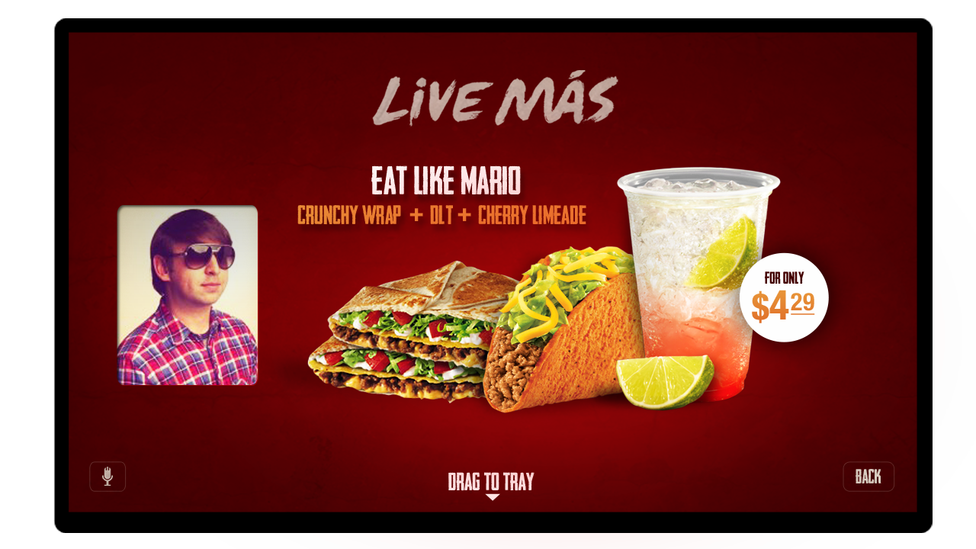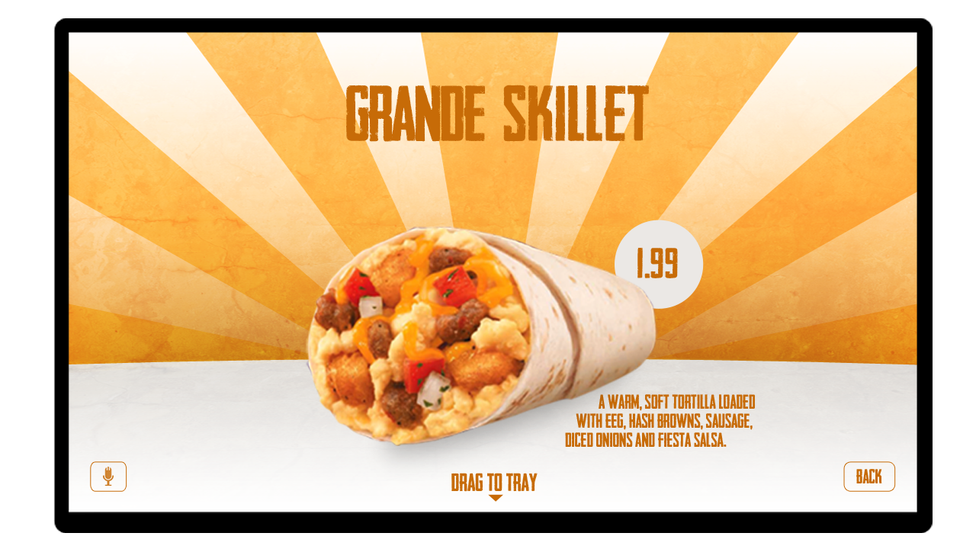 Breakfast menu.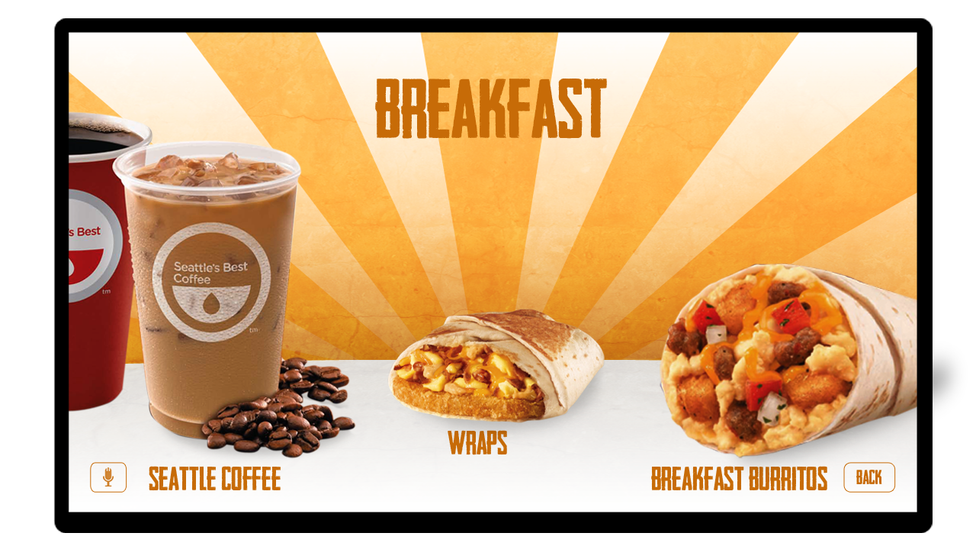 When you check-in on the counter top tablets the system remembers you and your orders.
Order from your favorites.
Loyalty is rewarded.
Mas loyalty points are earned.
And you can even gift a friend a taco.
And payment is equally seamless.